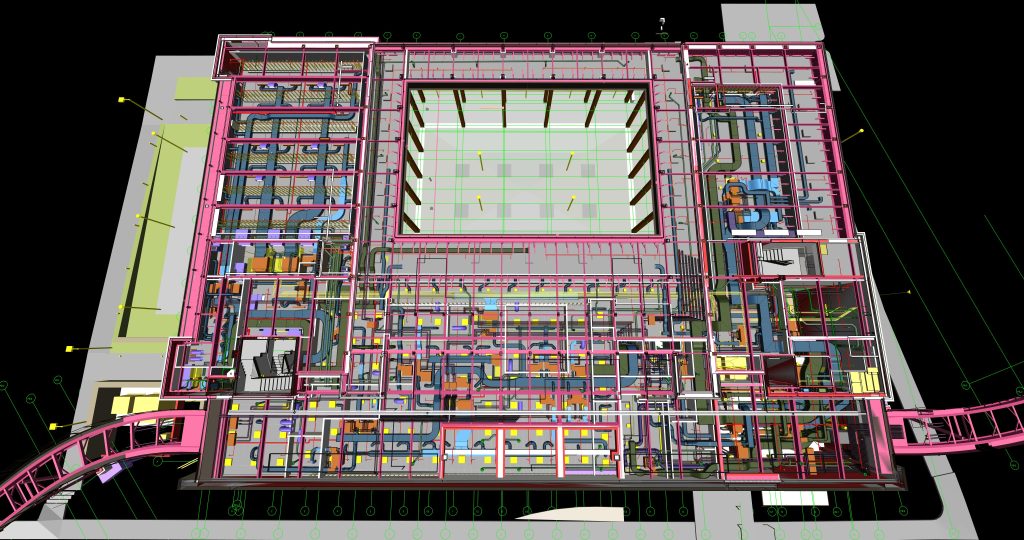 Building Information Modeling (BIM) has advanced the AEC industry and expanded capabilities for collaboration. Using BIM for visualization and coordination for design and construction projects is not a new concept, but the intrinsic value of BIM extends beyond the job site. 80% of a typical building's total lifecycle costs are accrued during operations and maintenance (O&M); thus, owners and facility managers have a keen interest in finding efficiencies in keeping facilities operational. When BIM models are properly updated with as-built conditions and O&M data during construction, BIM can yield significant time and cost savings in facility management.
Benefits of BIM for FM
BIM, though predominately used in design and discipline coordination, has great potential in an FM application. It provides accurate, timely, and relevant information throughout the lifecycle of, not just one building, but an entire portfolio of facilities. The use of BIM technology in the operational phase of a building's lifecycle is trending, as owners look for new ways to improve the efficiencies of their facility operations.
BIM for FM is not a one-size-fits-all solution. When considering integrating a BIM for FM solution, it's important to consider the owner's goals and unique needs for your facilities. Generally, BIM for FM can provide benefits to owners and operators that save time and money with a more efficient O&M process, including:
Increase Efficiency of Space Utilization
Accurate and complete as-built records for maintenance and renovations provide a clear and live snapshot of your space utilization to help facilities managers reduce vacancies and improve spatial efficiencies. Room and area data, provided by your BIM model, are foundational in forecasting and crafting your strategy.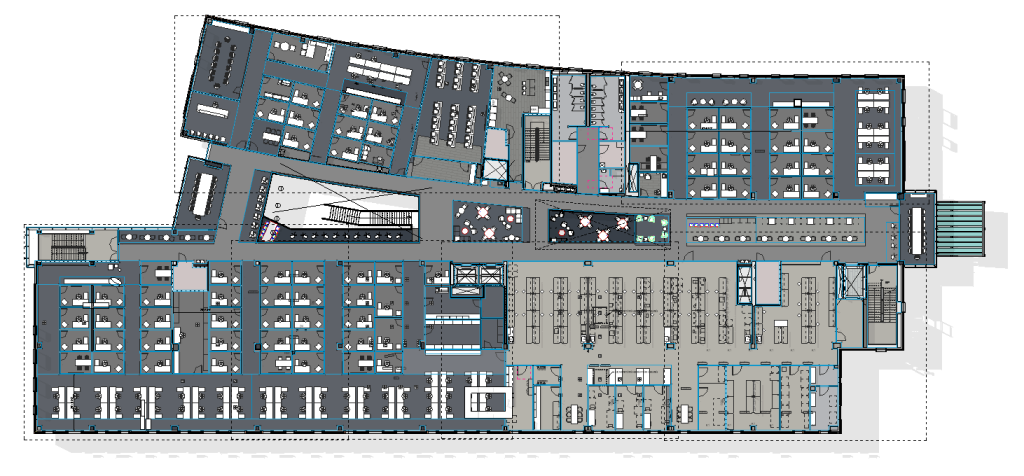 Streamline Maintenance
Product and asset management data can be stored and utilized to craft preventative maintenance schedules and protocols. The visualization capabilities of BIM provide users quick access to information, enhanced clarity of potential issues, and facilitates easier decision-making.
Reduce Energy Usage
Cost-benefit analyses for alternative energy comparisons assist facility managers in making informed choices that can reduce the impact on the environment and overall operating costs.
Uncomplicate Renovations
Current and up-to-date data of a facility's existing conditions (in the form of a 'live' BIM model) can reduce the cost and complexity of TI renovations. BIM allows users to virtually peel back the layers of construction to see through walls and ceilings. This facilitates smoother collaboration with design teams and allows facilities to verify fitment of new systems before install.
Enhance Lifecycle Management
When built correctly, BIM models have the capacity to forecast life expectancy and upgrade schedules for equipment and building systems.
Implementing BIM for FM
Developing a well-established plan that meets your specific needs and goals is critical for the solution to be successful. If outlined upfront, the data can be organized to maximize the full potential of the BIM model in managing the facility lifecycle.
Relying on traditional handover documents and O&M processes minimizes the overall value of the technology. The digital transformation happening in the industry is getting BIM in the hands of facility managers. With proper planning and thoughtful implementation, BIM for FM can be successfully implemented, arming facility managers with tools and information to save time & money.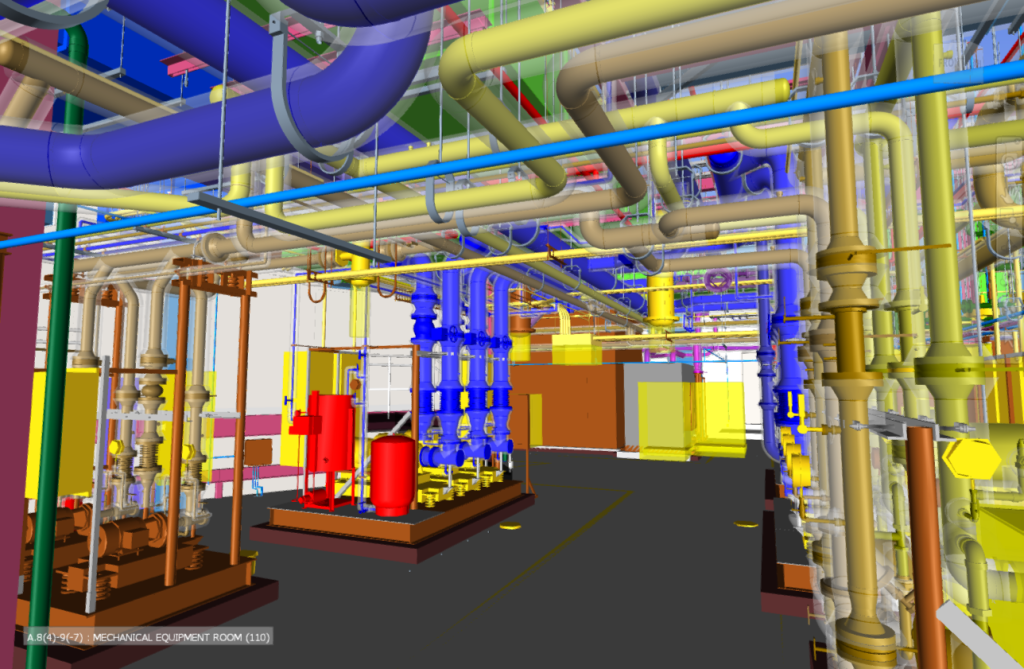 Ready to explore a BIM for FM solution? Start by understanding your goals for implementation. Here are a few questions to help start the conversation:
Are you currently using CAD or BIM for any aspect of facility management (space planning, asset management, renovations, etc.)?
Do you typically receive CAD or BIM files as part of the as-built turnover package at project completion?
Where do you keep your as-built drawings and O&M documents (warranty information, maintenance history, etc.)?
What other data are you tracking, and who is responsible for maintaining that data throughout the facility lifecycle?
Who's performing the routine maintenance and engineering tasks for your facility? What is their workflow and what are their pain points?
What else do you want to change about how you perform FM in the future?
Answering these types of questions will begin to define what a BIM for FM solution looks like for your organization.
The Path Forward
The construction and real estate industry is just beginning to unpack the power of BIM, in managing the lifecycle of a building. BIM for FM provides exciting opportunities to streamline facility management efforts and enhance the operational facility of buildings. Understanding your goals early in the project will put you on the path to success.